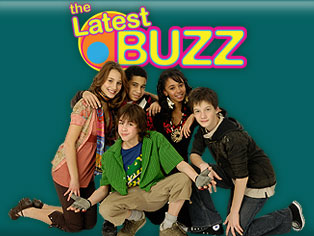 Zuzu Moon is a singer who likes Noah. She invites him go on her summer tour with her, to which he agreed. She kicks him off the tour when he refuses to kiss her. There is also drama between her and Rebecca.
Cody Herman is the teen buzz former TV writer.
Big Wilder is Wilder's dad, who is just like Wilder.
Mr. Harper is Rebecca's dad.
Yolanda Farquar is a nerdy but sweet girl who likes Michael.
Mrs. Pierce is Amanda's stepmother who became pregnant by the end of third season.
Mr. Pierce is Amanda's dad. He owns the magazine.
Mr. Jackson is Noah's dad.
Bossman is the boss of the Buzz head office
Daddy's Assistant is Mr. Pierce's assistant. Amanda has been seen talking to him on the phone, usually asking him to do something. He is seen in the final episode.
Jump to: navigation, search

Episodes-
| | # of Episodes | First airdate | Last airdate |
| --- | --- | --- | --- |
| Season 1 | 13 | September 1, 2007 | December 15, 2007 |
| Season 2 | 26 | September 5, 2008 | April 6, 2009 |
| Season 3 | 26 | April 20, 2009 | April 19, 2010 |
Ad blocker interference detected!
Wikia is a free-to-use site that makes money from advertising. We have a modified experience for viewers using ad blockers

Wikia is not accessible if you've made further modifications. Remove the custom ad blocker rule(s) and the page will load as expected.